LEC 5: Motion Graphics for Nonfiction.
Today we will explore the world of motion graphics, focusing on nonfiction media. We will have a demo of Adobe After Effects. By the end of today, you should be familiar with After Effects as a tool for creating motion graphics, and be able to discuss what mograph your team needs to produce for your team project. Remember, every team needs an animated logo!
LAB 5: Individual assignment: After Effects Animation (10 to 20sec in length, H.264 .mov)
Using After Effects, create an animation for your project. Use Photoshop (.psd) or Illustrator (.ai) file as your source — make an infographic, animated logo, titles, credits, lower thirds, transitions, etc. It's a good idea (though not required) to make something for your film — as a group, before you start, decide on a graphic style for the film (fonts/colors/textures, etc).
Use still images, infographics, lists, other text information, and selected portions of images as your footage.
Minimum requirements: must animate Position, Scale, Rotation, Opacity and one effect.
Must include audio (sound fx, voiceover, etc., your choice, rough is fine).
Delivery specs: H.264 Quicktime movie (.mov) in 720p/24. Post each team member's movie to the Media Page of your site and to StorageEMY/LMW.
PDF: exporting in AE using the Render Queue
Set up the Output Module as a Quicktime movie (.mov) with video codec set to H.264. Note: to have a transparent background (alpha channel) for lower thirds, titles, etc., render as: Apple ProRes 4444, RGB+Alpha.
This assignment is due at the midterm (along with all assignments thus far – midterm is Session 8). Turn in a .mov of your animation to the Assignment Dropbox.
LMW TUTORIALS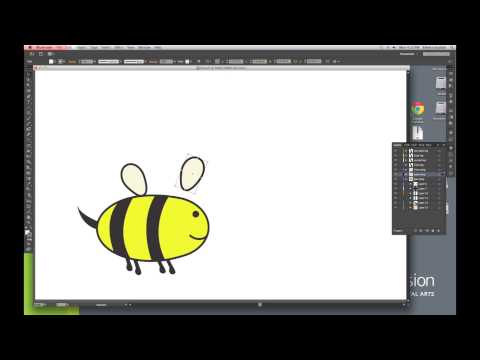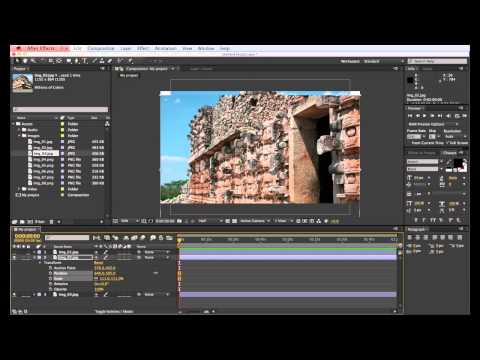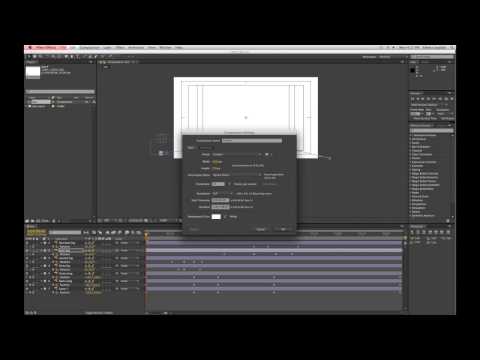 LMW HANDOUTS
Photoshop to After Effects to FCPX workflow
AE Using Text Effects
ADOBE AFTER EFFECTS HELP PAGE
http://helpx.adobe.com/after-effects/topics.html
ONLINE TUTORIALS
Adobe: After Effects CC video tutorials
http://library.creativecow.net/tutorials/adobeaftereffectsbasics
http://www.videocopilot.net/tutorials/
http://greyscalegorilla.com/blog/tutorials/software/after-effects/
Of course, YouTube has tons of stuff, like the AE with Mikey channel
INSPIRATION
http://motionographer.com
http://vimeo.com/channels/aework
http://vimeo.com/channels/kinetictypography
https://vimeo.com/groups/creativeleague
https://vimeo.com/channels/1nspirational/
http://www.graphicsmafia.com
http://www.artofthetitle.com
https://vimeo.com/artofthetitle
http://www.watchthetitles.com
http://www.informationisbeautiful.net/2012/information-is-beautiful-awards-the-results-are-in/
FROM THE LECTURE
https://vimeo.com/royksopp/videos/page:2/
http://tomas-nilsson.se
https://vimeo.com/ruffmercy
Music Video: YA NO SE QUE HACER CONMIGO
Cartoon Network rebrand reel
Toca Me 2013
http://www.psyop.tv/google-maps-here-we-go/